Bouch an bouch, youn di lòt. Mouth to mouth, one tells another.
For the Love of a Child Gala 2016
When: April 23 2016
Where: Great Neck Country Club, Waterford, CT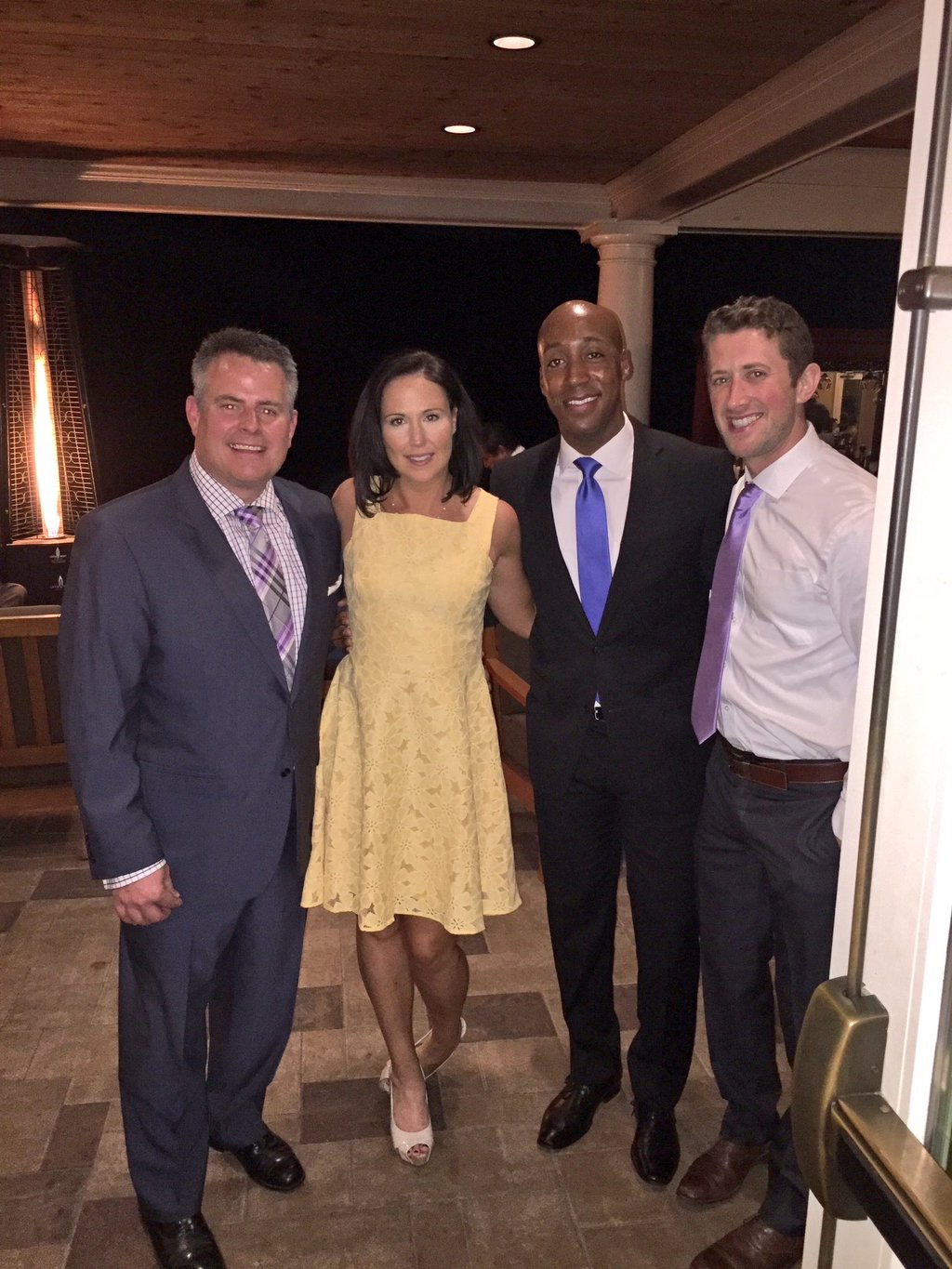 Our speaker Jimmy, and Lorenzo Hall Fox 61 crowd - thank you John and Lorenzo for emceeing!
Ride to Rebuild
When: October 3-8
Where: New England
Ride To Rebuild - October 3-8, 2016
Last fall, a small team from the Diocese of Norwich Outreach to Haiti completed a six-day, 339 mile bike ride, touching five of the six New England states. The ride was undertaken to raise awareness and funds in order to rebuild facilities in Haiti. The course included stops at all of the parishes/schools in Connecticut that are twinned with Haiti. This year's ride will follow a similar route.
See the Fox News story on our 2015 ride, click here.
One student's journey to the United Nations
When: April 2016
Where: United Nations
http://files.goptc.us/uploads/outreachtohaiti.org/New%20York%20TRIP%20JOURNAL%20.pdf
WOULD YOU LIKE TO HELP IN SOME WAY? OTHER FUNDRAISING IDEAS!
Here are some ideas:
Super Bowl party, Super Bowl pool
Card night/poker night
Game night - maybe a Yahtzee tournament
Valentine's Day - 1 rose instead of a dozen, order take-out and eat in - donate the money saved
Organize a dress down day at work
Bake and sell cupcakes at work or another place
Host a pasta dinner or any kind of dinner - maybe feature Haitian food - look up recipes online
Put a donation jar on your desk at work or on the counter of your own establishment
volleyball tournament
Tell us your other ideas!