For the Love of a Child 2023 Gala!
Diocese of Norwich Outreach to Haiti will host its 15th annual For the Love of a Child Charity Gala, Saturday, April 29, 2022 at A Villa Louisa, 60 Villa Louisa Rd., Bolton, CT. The Most Reverend Michael R. Cote, D.D., Bishop of the Diocese of Norwich, invites you to join him.
Cocktails are at 6:30, followed by dinner. The price is $100 per person. Please RSVP on-line or call Outreach office at 860 800 3601.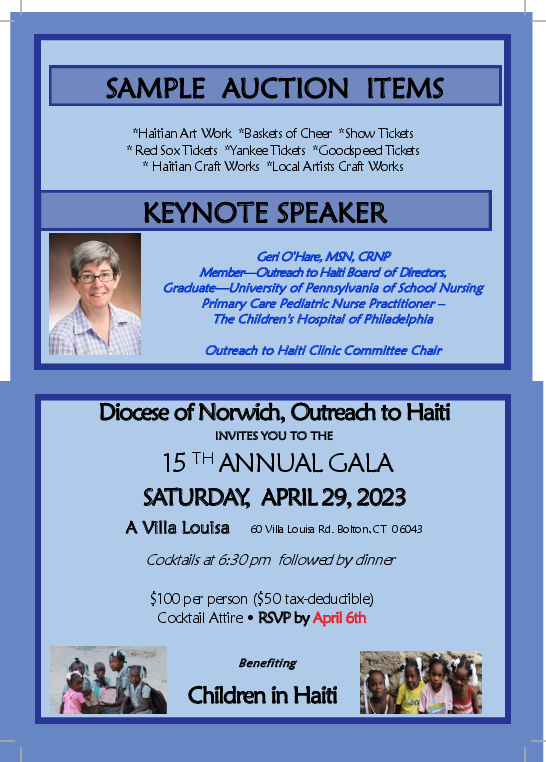 Dinner Options and RSVP card are shown below. Click here to download a pdf of the card.