Welcome to Outreach to Haiti
Outreach to Haiti has been working in the Caribbean nation for over 35 years. We offer health care services, student sponsorships and other educational support, parish twinning, support of two orphanages, as well as a neighborhood meal program for children. For travelers to Haiti, we have a guest house, where you can stay short- or long-term. We also arrange immersion visits for traveling groups to learn about Haiti - its people, culture and land.
Watch a video about our programs!
Raffle Results: There is a winner!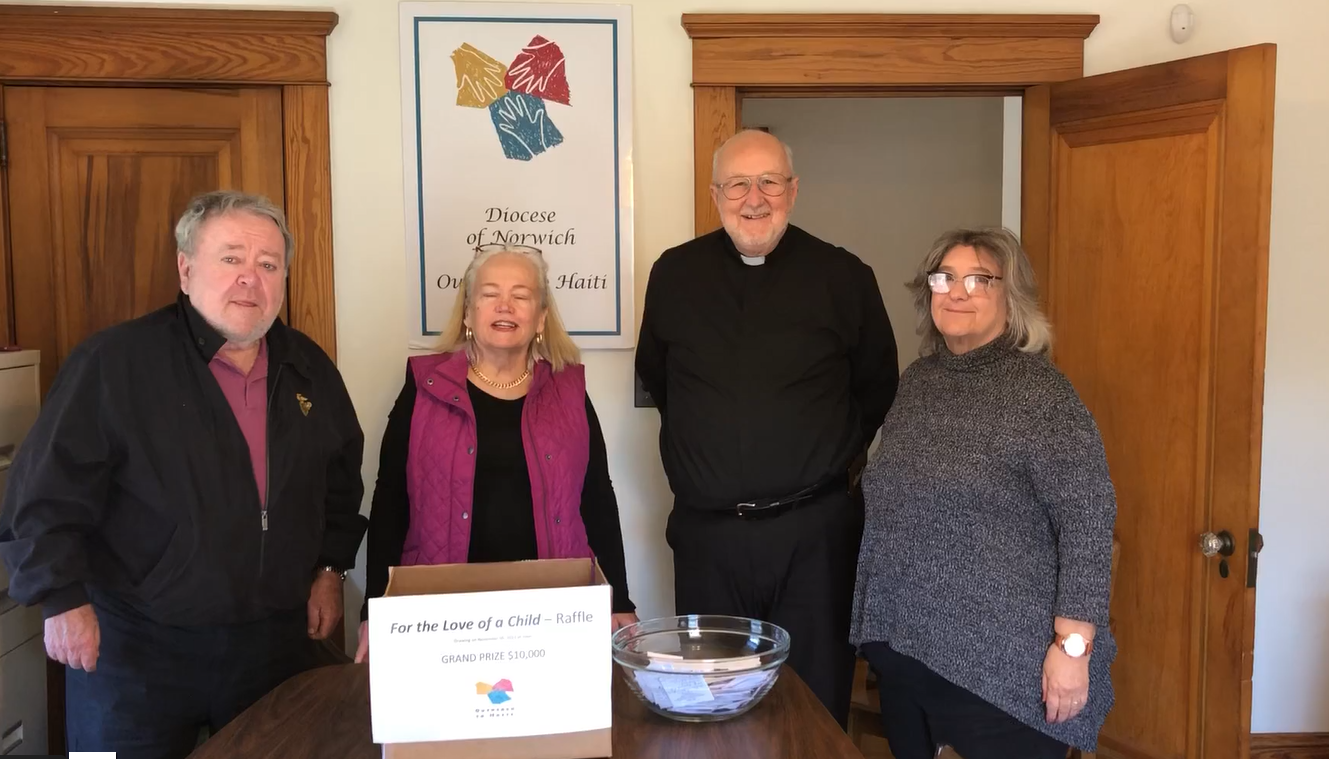 FOR THE LOVE OF A CHILD RAFFLE
The Diocese of Norwich Outreach to Haiti Ministry held its second annual raffle For the Love of a Child. The only prize was $10,000, and tickets were limited to 400 at $100 apiece. The drawing was held on Friday, November 5 at 12 noon at the Outreach Office in Norwich. In attendance were our Connecticut staff along with John Bouley, a member of the Board and Father Frank Rouleau, Chaplain for Outreach to Haiti. Father Frank drew the winning ticket. And the lucky winner is----Peg, who took her first trip to Haiti 22 years ago and was so inspired that she and other members of her Parish in the Diocese of Norwich established a twinning relationship with Notre Dame de Lourdes in Port-au-Prince.
To see a video of the drawing, click here.
We are so very thankful to all of you who participated!
Thank you for giving the gift of hope to our brothers and sisters in Haiti. We are truly thankful for you!
Donations of any amount are always gratefully received. May God bless you.
7th Annual Ride for Haiti!
The 2021 ride was held October 11 through the 15th.
As with past years, the ride was a 5-day, 337-mile bike ride. This year, with the uncertainty around COVID restrictions, we again did all of our rides in Connecticut.
You can see the day-by-day report on the 2021 ride by clicking here.
You have continued the wonderful generosity you have shown in the past. This year, $30,000 has been donated so far, bringing the 7 year total from the bike ride up to $155,000. God bless you all!
As you would expect, it is never too late to donate. Click here to donate: Please Help Our Efforts by Donating Today
Some special events coming up!
***********************************
Upcoming Haitian Craft Sales - Nov. 20-21, St. Ann Parish, Avon, CT - come and see us there! Other vendors as well - all Fairly Traded crafts from Haiti, Guatemala, Uganda and more.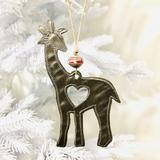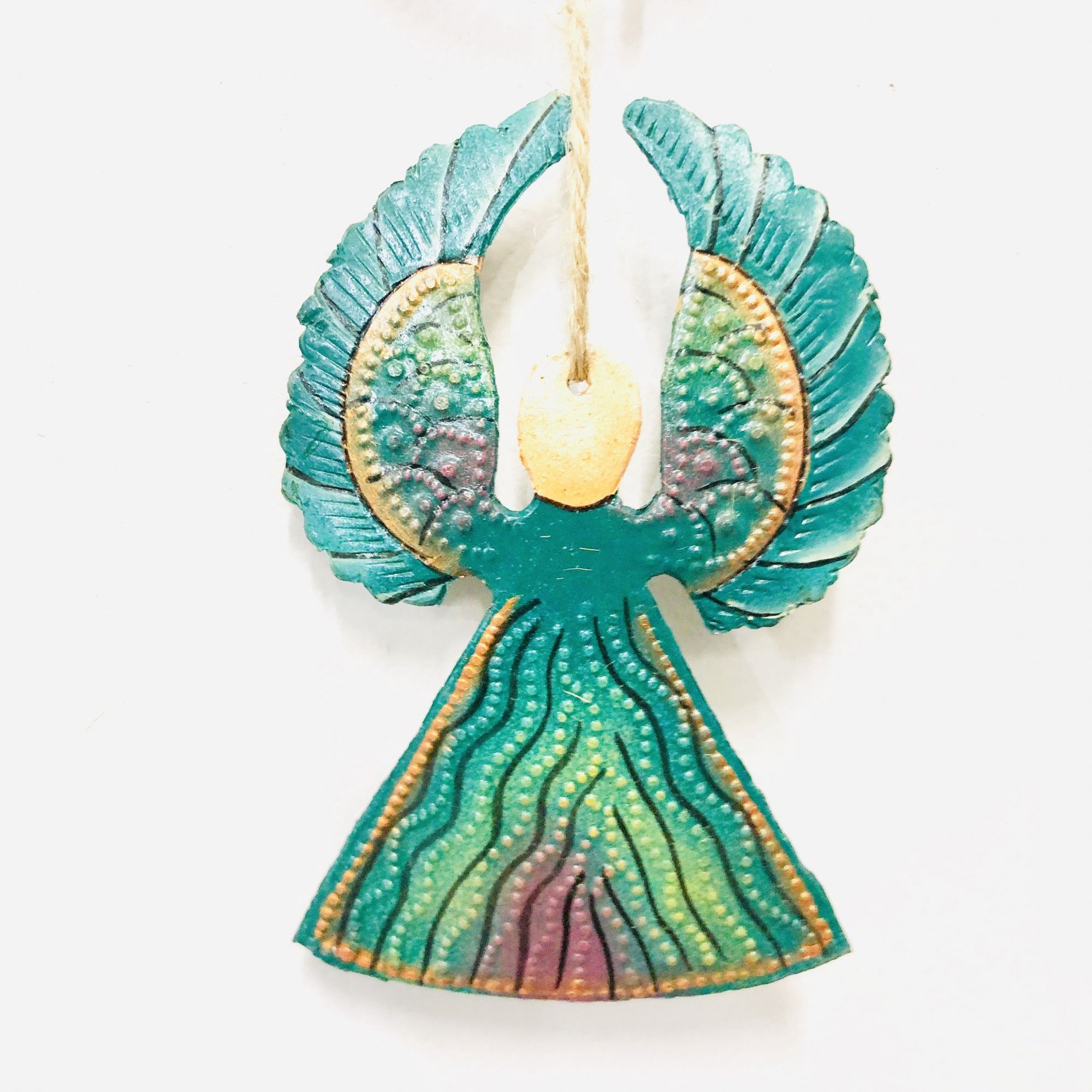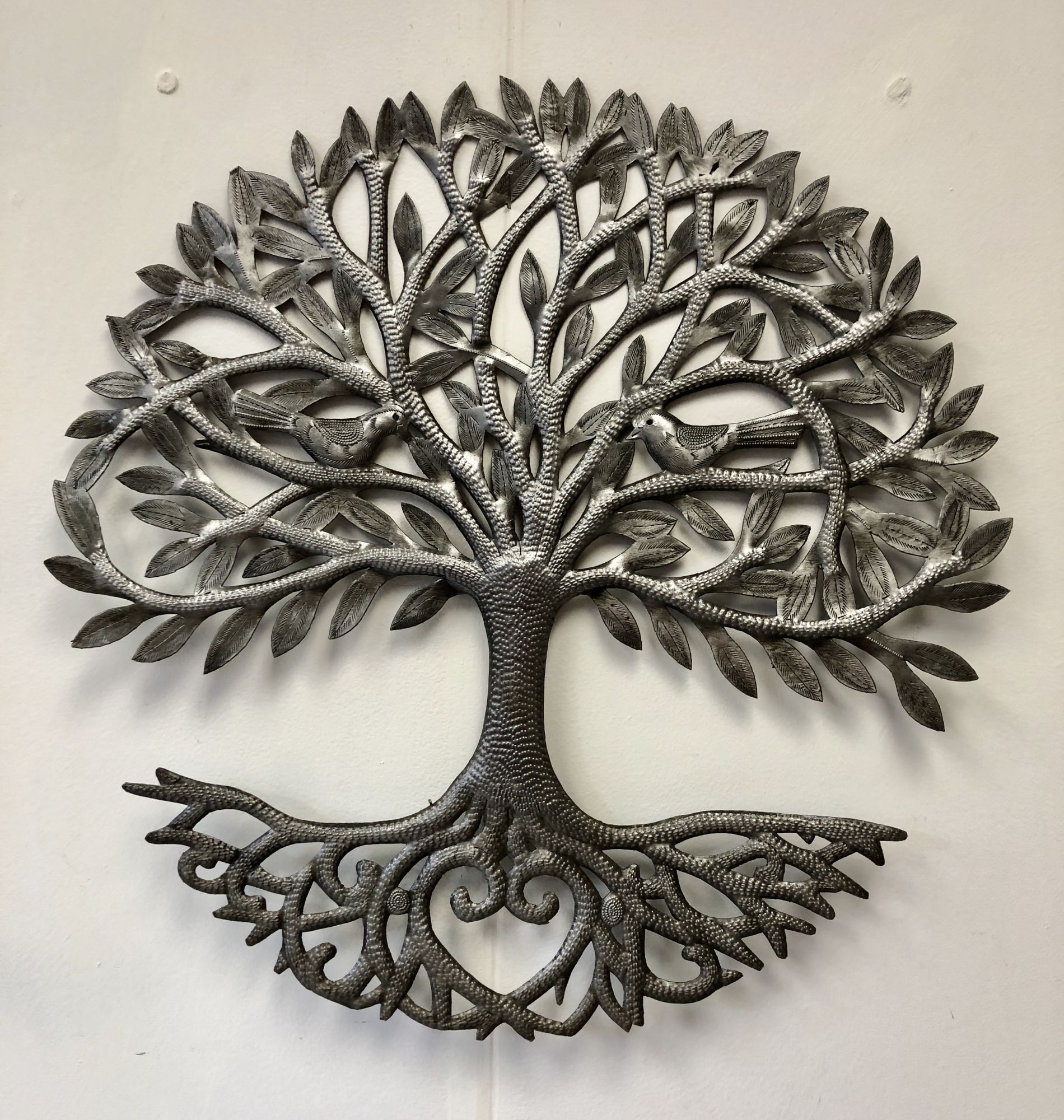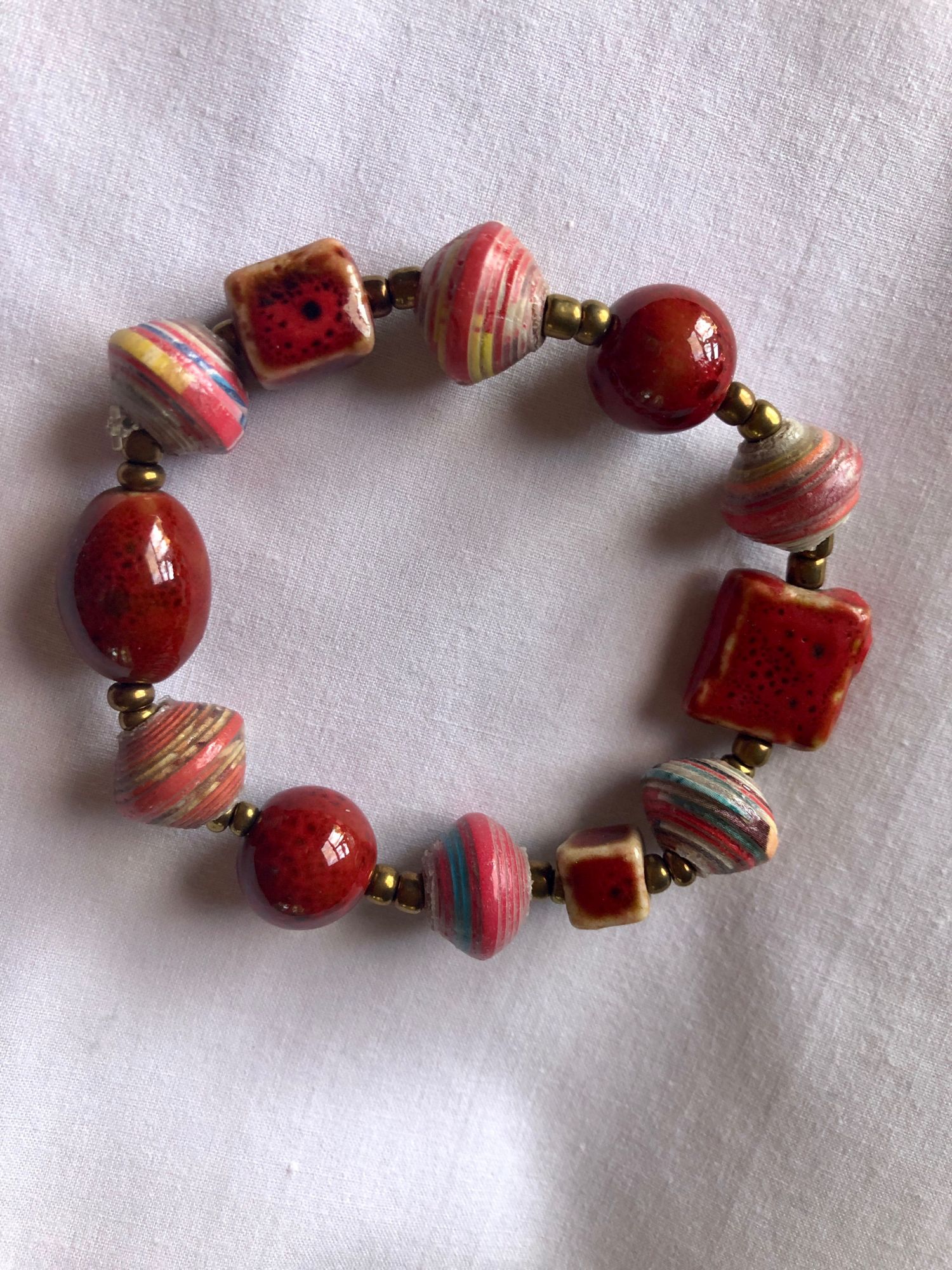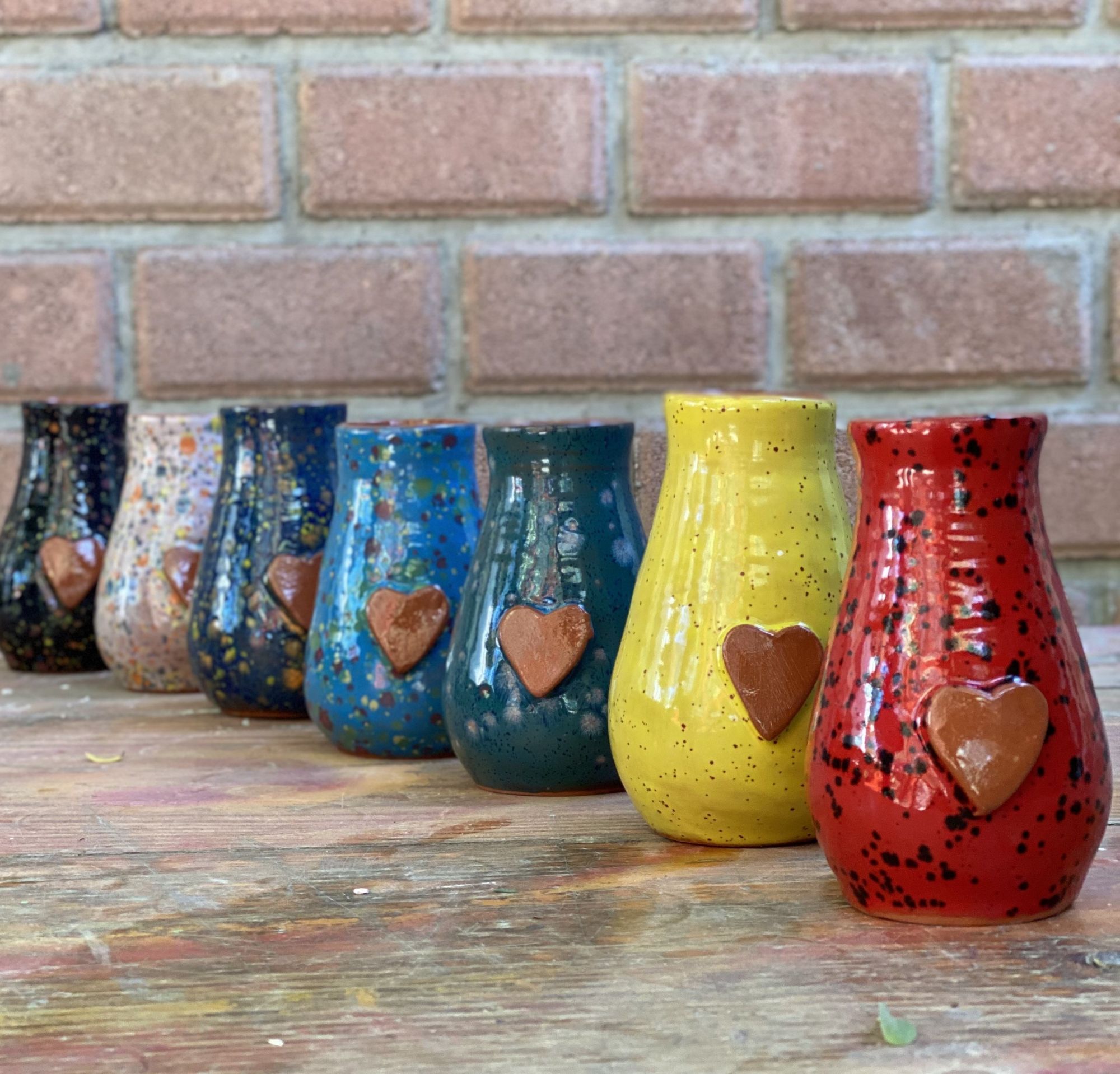 Our items are also currently available at Mercy-By-The-Sea Retreat Center gift shop in Madison, CT. Call them for hours.
Outreach celebrates 35 years in Haiti!
Outreach to Haiti reached 35 years of service in Haiti in 2020. We celebrated hat milestone on November 8, 2021, at Mercy High School in Middletown. As with our 30th anniversary celebration, we honored several people who have significantly contirbuted to our mission in Haiti. Those individuals are:
Most Reverend Michael R Cote, D.D,
Ellen Flynn, RSM
Reverend Gerald Kirby
Mr Daniel E O'Sullivan
Our inaugural Works of Mercy Award
to
The Padre Pio Foundation of America
We thank all who joined us for this celebration, and contributed in honor of this anniversary. It is your support that enables our ministry in Haiti.
You can still donate for our anniversary by clicking here
Capital Campaign Update
Construction continuing - Despite pandemic and civil unrest
Construction on the Norwich Outreach Center in Christ Roi, Haiti, has continued despite great challenges. While work has slowed at times, and stopped at others, our construction firms have pushed the work forward as quickly as possible, without unduly endangering the workers. That has resulted in good progress, as shown in the drone shot below.
Phase 1 of the building, which gets the building to the point where we can start to use it, is still projected to be late in 2021- this is despite the delta variant wreaking havoc in Haiti, and the assasination of the president creating great uncertainty and unrest. Staff, both in Connecticut, and in Haiti, are getting excited to see the building so close to utilization.
We still need to raise money for Phase 2, which will make the building more energy efficient (shading, solar energy, fans, etc.)and do a lot of finishing touches (exterior painting, two small exterioir buildings, parking lot etc.)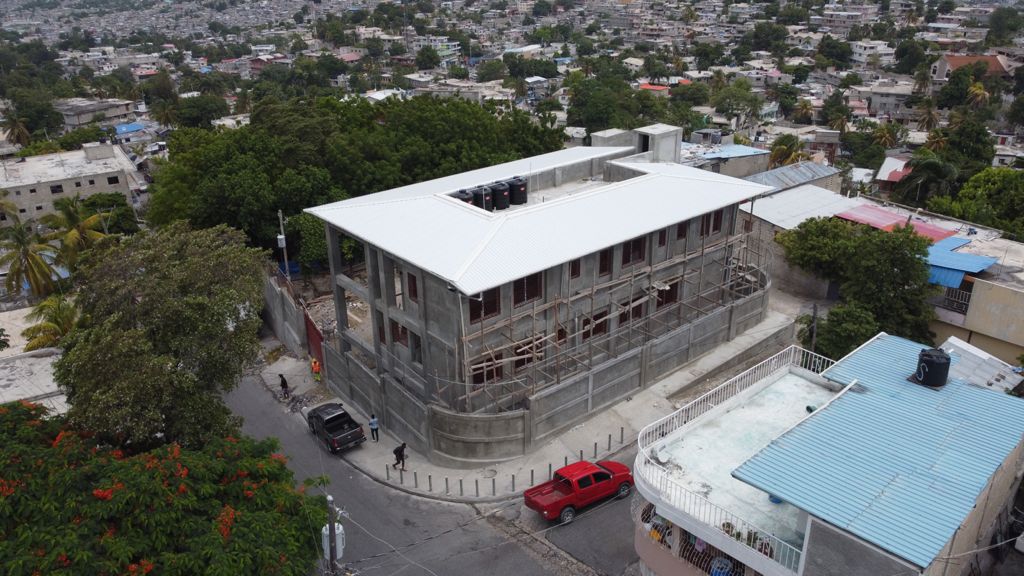 We are very thankful for all the generous donors who have enabled us to get to this point, and excited at the prospect of moving in.
On a linked page, we will keep adding to pictures so you can see the whole progression of the building. Click here for more details.
Earthquake Strikes Haiti
Saturday, August 14, 2021

Please keep Haiti and its people in your prayers after they suffered a major earthquake at 8:29 this morning. The earthquake was a magnitude 7.2 tremor followed by a 5.2 aftershock 20 minutes later. The area struck was in Western Haiti, about 7.5 miles northeast of Saint-Louis du Sud, and about 80 miles southwest of the capital Port-au-Prince. One news source said the earthquake was felt at least 200 miles from the epicenter.

It is too early to tell how much damage was caused and how many people have died in southwestern Haiti. Hard facts are still coming in, but some sources say there are at least 227 fatalities and extensive damage.

It has only been about 11 years since Haiti suffered major damage and devastating fatalities from the earthquake that hit the country and leveled most of the capital city including our buildings, which were damaged beyond repair.

Today our Director of Operations in the Christ Roi (Christ the King) neighborhood of Port-au-Prince shared the following:: "There is lots of damage in the south part of the country, but in the metropolitan area, it seems that there is no significant damage recorded."

We hope you will support the many groups from the United States and other countries, including us, who serve in Haiti to help the millions of men, women, and children who need food, shelter, medical care, and education.

The power of prayer is strong so please pray for Haiti as our Haitian friends move forward despite the many, many challenges they continue to face. As we recently shared, a Haitian friend reminded us: "We are under God's protection. We must keep our minds positive and do what we have to do."

We will provide updates on the current situation in Haiti.
Diocese of Norwich Outreach to Haiti, Inc.
815 Boswell Ave.
Norwich, CT 06360
Phone: 860.800.3601
Email: [email protected]