Welcome to Outreach to Haiti
Outreach to Haiti has been working in the Caribbean nation for over 30 years. We offer health care services, student sponsorships and other educational support, parish twinning, support of two orphanages, as well as a neighborhood meal program for children. For travelers to Haiti, we have a guest house, where you can stay short- or long-term. We also arrange immersion visits for traveling groups to learn about Haiti - its people, culture and land.
Watch a video about our programs!
Some special events coming up!
***********************************
4th Annual Outreach to Haiti Golf Tournament
Tournament raised over $5,000 to help fund Outreach Programs in Haiti.
Outreach to Haiti held its 4th Annual Golf Tournament at Wintonbury Hills in Bloomfield, CT, on September 8, 2019. The Outreach Board, staff, friends and supporters enjoyed a wonderful New England mid-September day.
Wintonbury Hills is a Pete Dye course, rated the #5 Municipal Course in the US by Golf.com, the #11 Course in New England by Golfweek, and is on the list of the top 10 Pete Dye Golf courses by GolfAdvisors.com
Winning foursone is pictured below!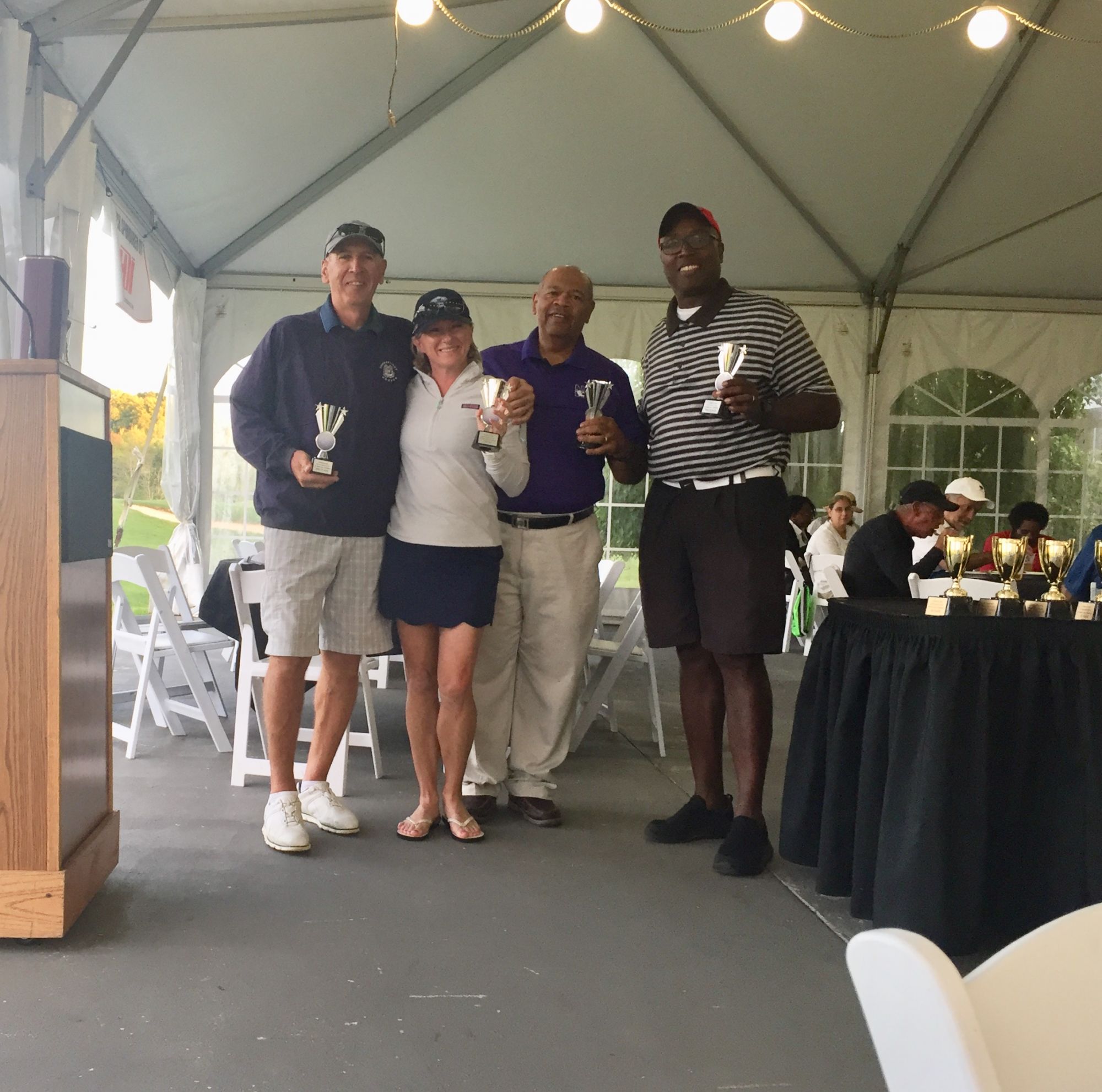 The 5th Annual Tournament is Saturday, September 12, 2020. It is again at Wintonbury Hills in Bloomfield.
5th Annual Ride for Haiti!
To Date: Donations of $20,332.50!
The Ride to Rebuild was September 16th to 20th, 2019. This was the fifth year a small team from Outreach to Haiti did a 5-day, 337-mile bike ride, touching five of the six New England states. The ride is to raise awareness and funds to support our mission in Haiti. To see more details on the Ride, click here.
You can see a day by day description of the 2019 ride by clicking here.
The 2020 ride will be October 18th through 23rd. If interested in finding out more, contact Dan at [email protected]
Thank you for your Wonderful Generosity!
***********************************
Upcoming Haitian Craft Sales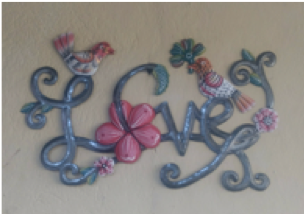 Due to Covid-19 our upcoming Craft Sales have been cancelled. In the meantime our items are available at Mercy-By-The-Sea Retreat Center gift shop in Madison, CT. Call them for hours. UPDATE: Mercy-by-the-Sea is currently closed for at least a couple of weeks. Again call to see if they are open.
Capital Campaign Update
COVID -19 Pauses Construction -
As with the rest of the world, Haiti has been affected by the Corona Virus pandemic. Construction, which was moving along smartly, was stopped due to a nationwide lock down instituted by President Moise. The lock down occurred fairly early in the process - it was largely in effect before the first case, and completely locked down with the first case. The Caribbean is lagging most of the world in terms of disease penetration, but as of April 20, Haiti has been largely spared. The section below shows you how things were going up to this point. This is one of those disasters mentioned below, that will defer the completion date
Strong Progress in Construction 2-28-20
Dan O'Sullivan and Jim Brahm went down to Haiti the end of February to meet with the oversight and construction firms, review the building progress, and go over plans and timelines. It was a very productive trip, and the progress was thrilling to see. Even more amazing was watching the workers in action. The equipment is not what you would see in the U.S., but the quality of the work and the building was high, and the constant movement of the workers seemed like it was coreographed. There are many events, natural and man-made, that can delay the construction schedule again, but without those, the current schedule calls for the building to be finished April 2021.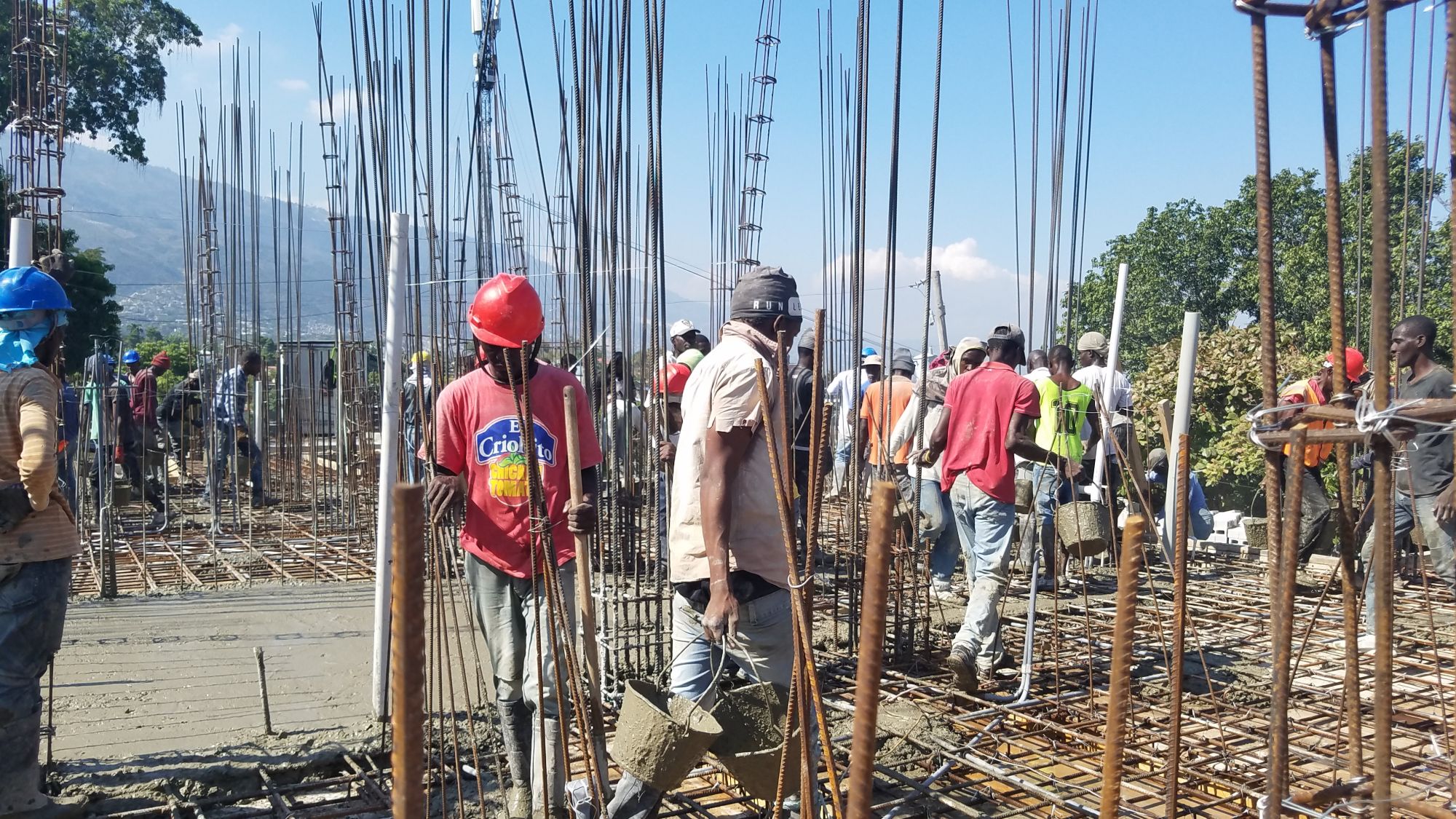 The vast majority of the workers on the project are local men and women, and the project has been a boon to the neighborhood. The workers all seemed to be in very good spirits, despite the larger issues being worked through in Haiti. Watching them work, and seeing the progress, it was easy to be swept up in the joyful, infectious attitude that seemed to be shared by all.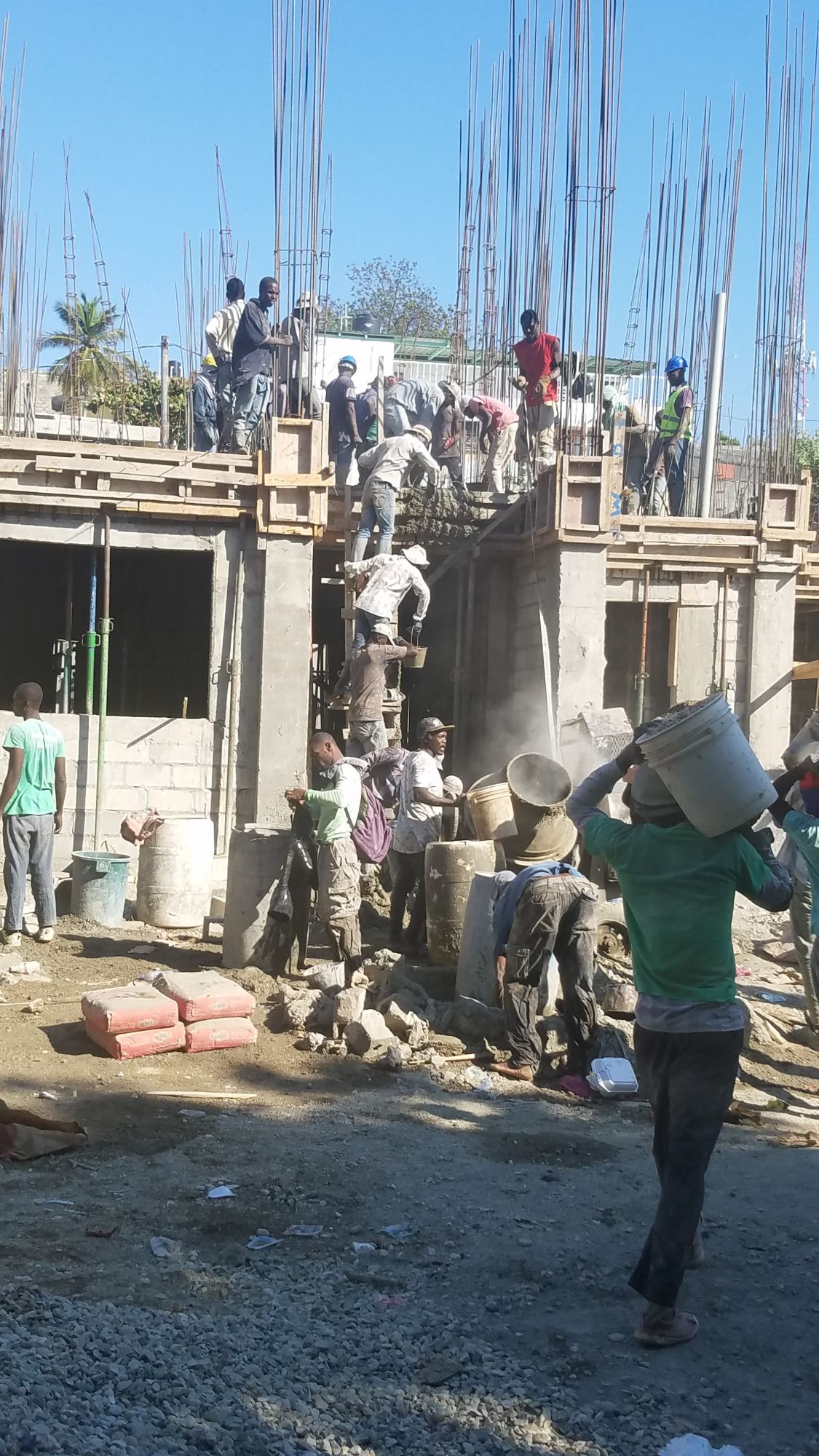 We are very thankful for all the generous donors who have enabled us to get to this point, and excited at the prospect of moving in.
On a linked page, we will keep adding to pictures so you can see the whole progression of the building. Click here for more details.
Susan Wallace - New Executive Director Starts!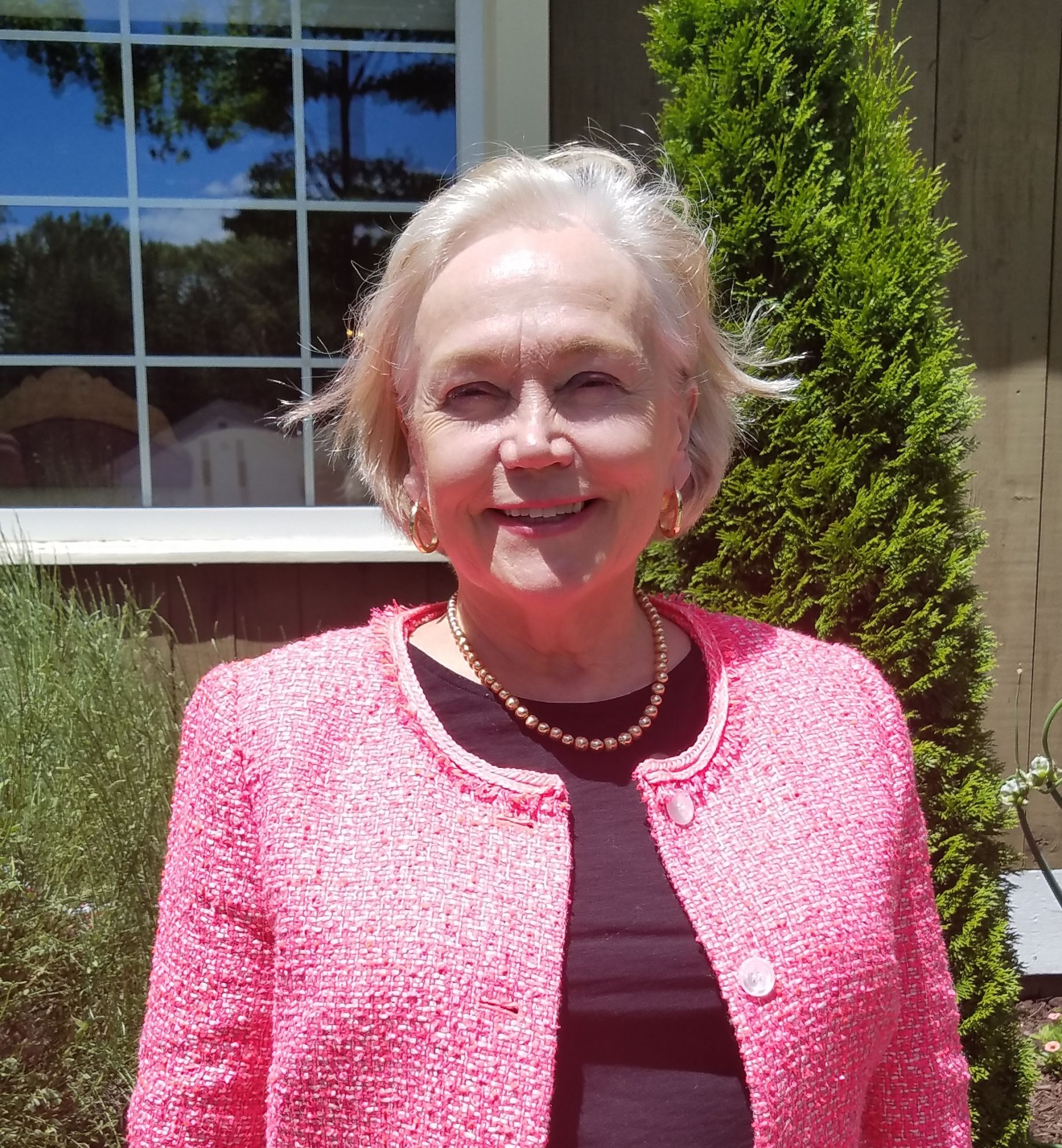 Susan Wallace has been named as Executive Director of Diocese of Norwich Outreach to Haiti, to replace retiring Executive Director Dan O'Sullivan.
The organization is pleased to have a one month overlap between the two, with Susan having started June 3, 2019, and Dan being on board through the end of June. Susan is quickly getting up to speed - being tutored by super-volunteers Dennis and Sue Petruzzi, as well as Dan.
Susan was the unanimous choice of the search committee, and has great experience for the job, with educational, non-profit and diocesan work in her background. Click here for a shortened biography of Susan to get to know the new Executive Director. Susan is eager to get to know and work with the many people involved with Outreach.
Diocese of Norwich Outreach to Haiti, Inc.
815 Boswell Ave.
Norwich, CT 06360
Phone: 860.800.3601
Email: [email protected]